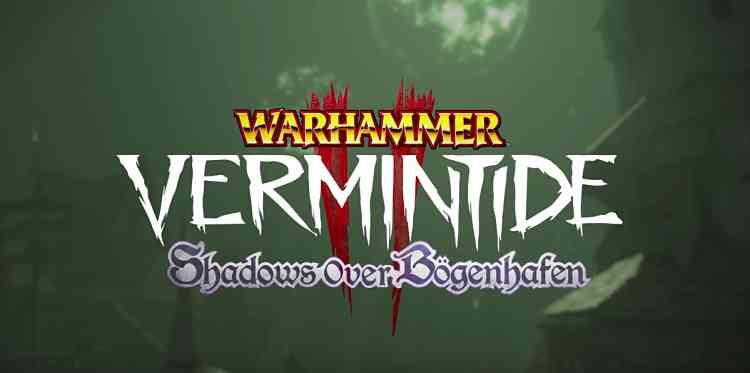 Check out the Shadows Over Bogenhafen DLC Teaser for Vermintide 2
Posted on:
August 16, 2018
/
In a bit of news that's sure to excite the Warhammer fans out there, the first major DLC for Vermintide 2, Shadows Over Bogenhafen, just got a teaser trailer.
This new trailer showcases just a snippet of the in-game world, with no actual gameplay. Although given that the base game of Vermintide 2 is an even more insane and over-the-top version of the original, we can reasonably expect the DLC to continue that trend. Enhancements that will probably take the form of expanded content in the Modded Realm, as well as new enemies, weapons and cosmetic items for players to enjoy. We'll just have to wait and see exactly what the legions of Nurgle have in store for us.
Alongside the DLC, players will get the 1.2.0 update. That update fixes a whole bunch of bugs, and offers some general performance and gameplay improvements for Vermintide 2. Keep your eyes on the latest patch notes to see what the 1.2.0 update contains when it drops.
Check out the new teaser trailer down below. More information about the contents of this DLC is coming when it releases at the end of the month, so stay tuned. Warhammer Vermintide 2 is available now from Games Workshop and Fatshark on PC and Xbox One.
ISKMogul is a growing video game publication that got its start covering EVE Online, and has since expanded to cover a large number of topics and niches within the purview of gaming.