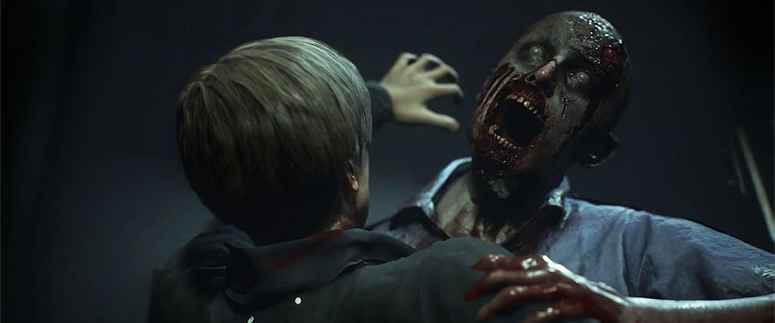 Resident Evil 2 remake Collector's Edition announced, includes Leon figure
Posted on:
July 20, 2018
/
Capcom has announced a new Collector's Edition for the Resident Evil 2 remake currently due out in January 2019.
The Resident Evil 2 Collector's Edition will only be available in North America, and it'll cost players $199.99. It's also available for pre-order right now, only at Gamestop.
The new Resident Evil 2 Collector's Edition is slated to include the deluxe version of the game for either PlayStation 4 or Xbox One, and code to redeem for some in-game DLC.
Those who purchase this DLC pack will get the following costumes: Arklay Sheriff and Noir costumes for Leon, Elza Walker, Military and Noir costumes for Clair. Players will also receive an Albert Model Samurai Edge Deluxe Weapon for use in-game.
Players will have an option to swap to the "Original Version" Soundtrack as well.
As for physical goodies, the Collector's Edition includes a 12" Leon R.P.D. police uniform figure, 32-page Ben's File art book with art from in-game character Ben Bertolucci, 25-track digital soundtrack and a special poster showcasing the Raccoon City PD, which resembles a rennovation blueprint.
Players are also entitled to rewards if they pre-order the game. If people commit to a copy from GameStop or EB Games in advance, they will get two Deluxe Weapons. They are the Chris Model Samurai Edge and the Jill Model Samurai Edge.
The Resident Evil 2 remake is slated to release on January 25, 2019 for PS4, Xbox One and PC.
ISKMogul is a growing video game publication that got its start covering EVE Online, and has since expanded to cover a large number of topics and niches within the purview of gaming.