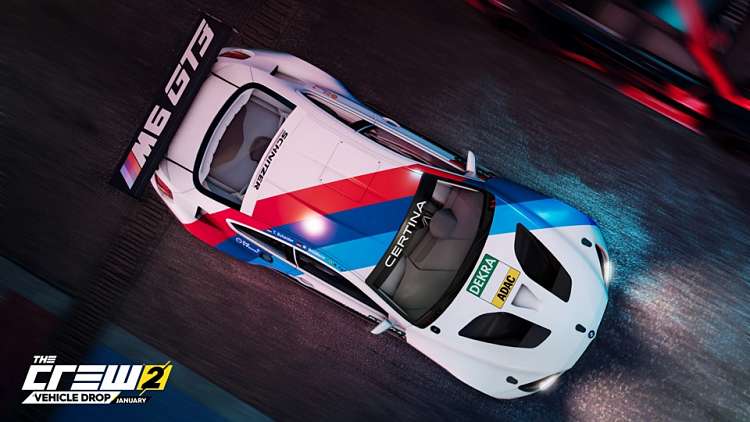 The Crew 2's new vehicle drop brings more BMW and Mercedes cars to the track
Posted on:
January 5, 2019
/
The latest car drop for The Crew 2 is here, and it's bringing more high-end cars to the race.
This latest drop brings in the BMW M6 GT3 (2016) and the Mercedes-Benz GLC 250 4Matic Coupe (2016) to the Crew 2. The BMW being a great choice for the various Touring Car events in-game, with it's great aero and top speed making it extremely quick in these races. The Mercedes-Benz GLC is much more of a general choice as an all-around ride for many different situations. These will drop for all players on January 9th.
For those who didn't know, The Crew 2 is a bit of a unique entry into the racing genre. The game is a massive open-world racer which allows players to speed their way across a digital version of the entire USA. Of course the map is scaled down so it doesn't take days to get anywhere, but it's all still very fun. If you've ever wanted to blast your way across the entire contiguous 48 states with your friends without leaving your couch, this game developed by Ivory Tower and published by Ubisoft is your dream.
Ubisoft and Ivory Tower plan to bring more updates to the game over the next few months.
Ubisoft even pushed out a trailer for this most recent content update, which you can find below. The Crew 2 is out now on Xbox One, PlayStation 4, and PC.
ISKMogul is a growing video game publication that got its start covering EVE Online, and has since expanded to cover a large number of topics and niches within the purview of gaming.