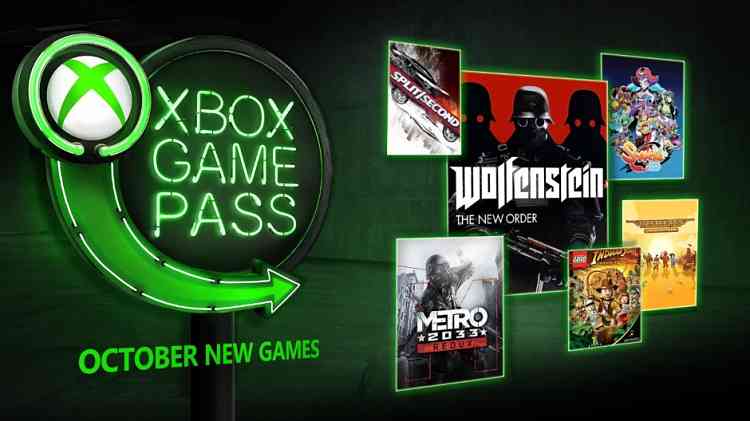 Wolfenstein, Metro Redux, and Forza Horizon 4 join Xbox Game Pass in October
Posted on:
September 26, 2018
/
During the Inside Xbox announcements yesterday, Microsoft announced a ton of updates and future plans for their various gaming brands. They announced a new slate of games heading to the bonus Games with Gold service, and now we've also got another batch of games headed for Xbox Game Pass.
So without further delay, let's dive right in.
Games leaving Xbox Game Pass at the end of of September:
Matilda Castilla EX Cursed Castle – Xbox One
Saints Row: Gat out of Hell – Xbox One
The Bug Butcher – Xbox One
Tower of Guns – Xbox One
Games arriving in October on Xbox Game Pass:
Wolfenstein: The New Order
Metro Redux
Forza Horizon 4 (October 2nd)
Westerado: Double Barreled
Lego Indiana Jones
Split/Second
Shantae: Half-Genie Hero
If you don't know if you want to keep the subscription long-term, you can test the service out for 14 days for free or pay the standard fare of $9.99 per month to join. There's also still time left to claim the free Forza bundle if you sign up for a year of the service up front. Check out the segment announcing the new games down below.
ISKMogul is a growing video game publication that got its start covering EVE Online, and has since expanded to cover a large number of topics and niches within the purview of gaming.