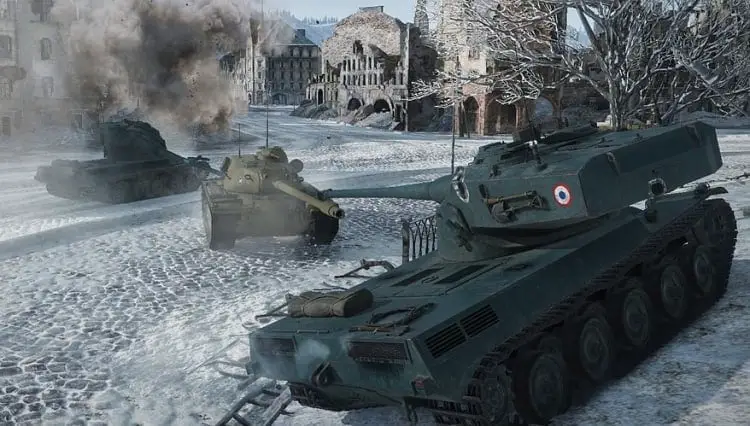 World of Tanks launches month-long Domination event
Posted on:
June 2, 2015
/
World of Tanks has lots of tanks and modes, and this month the developers are focusing one particular aspect, domination.
Three special vehicles are available for the event—the AMX 50 B (D), the Object 140 (D) and the Т110Е5 (D)—all of which are Tier 10 monstrosities.
Unlike other WoT modes, Domination allows players to respawn into a new vehicle after death. Hence: Victory Points, earned by capturing flags and destroying enemy players. No, it's not exactly the most original idea in multiplayer gaming, but it might make for a nice change from World of Tanks' usual modes.
For more details, head over to the official World of Tanks website.
ISKMogul is a growing video game publication that got its start covering EVE Online, and has since expanded to cover a large number of topics and niches within the purview of gaming.