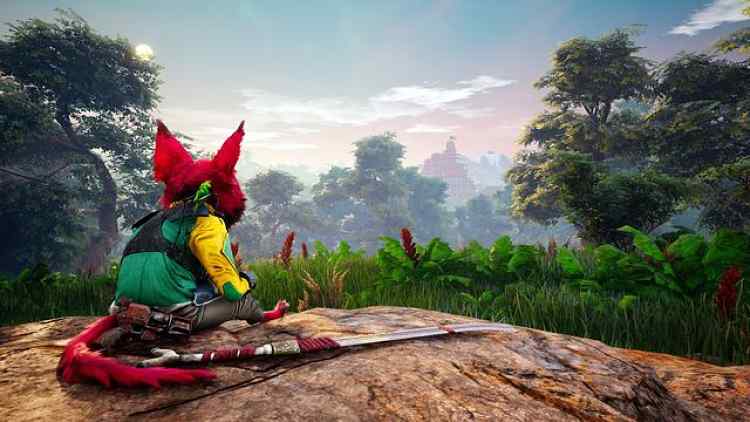 THQ Nordic announces Atomic and Collector's Editions of Biomutant
Posted on:
August 13, 2019
/
Biomutant, the upcoming action role-playing game developed by Swedish developer Experiment 101 and published by THQ Nordic, has some news for fans looking forward to a romp across its open world. The publisher has announced that the game is getting two different special editions, each one featuring some incredibly cool bonuses.
For those of you wondering, here are all of the goodies in the Atomic Edition.
High Detail Diorama – 60cm/23″ long, 25cm/10″ width, 30cm/12″ height
Copy of Biomutant
Steelbook
T-Shirt in L/XL
Oversized Mousepad 80cm/31″ x 35cm/14″
A1-sized fabric art
Soundtrack
Premium Box
If you're wondering, here's what comes with the Collector's Edition:
Copy of Biomutant
Special Figurine
A1-sized fabric art
Soundtrack
Premium Box
And if you want to see what this stuff looks like up close, THQ Nordic also released some trailers showing off both versions, you can find those below. The Atomic Edition has an MSRP of $399.99, while the Collector's Edition will retail for $119.99.
Even though the game has been through some delays, fans are still excited about the third-person action title. The vibrant and unique open world features a rich and detailed environment loaded with things to explore. In this post-apocalyptic world, you're going to have to fight to survive, but since THQ Nordic and Experiment 101 don't do things in half-measure, even the combat takes things over the top. Armed with an array of mutant-enhanced kung fu, you're going to be a force to be reckoned with. But for situations where there are enemies that are too tough to take down with fists, guns and mutant abilities are also an option.
ISKMogul is a growing video game publication that got its start covering EVE Online, and has since expanded to cover a large number of topics and niches within the purview of gaming.