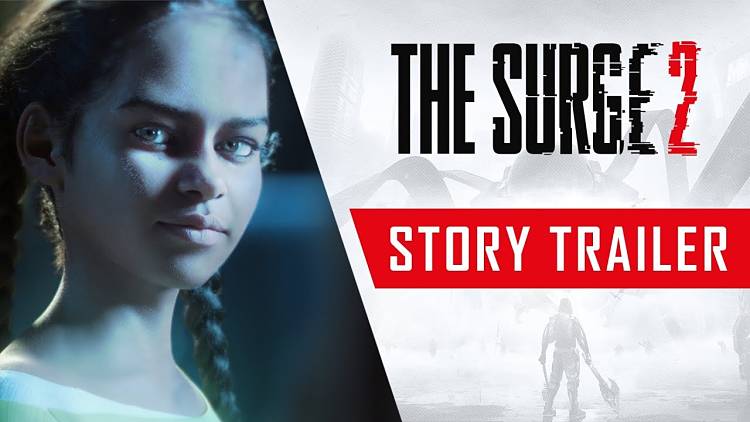 The Surge 2 has an Public Weapon Pack DLC
Posted on:
November 13, 2019
/
The Surge 2 released earlier this month to above average reviews, with many praising the variety of the combat and mixture of storytelling that helps the game shine. Now, the developers have unleashed some destructive new weapons into the game world with the first batch of DLC.
The new content is part of the Public Enemy Weapon pack, and it includes a total of 13 new weapons for your character to use in combat. There are 8 different types of weapon, each with their own devastating effects. This DLC pack is one of several packs planned for the action game. The Surge 2 is getting several more DLC releases in 2020, one of which is "The Kraken" DLC.  If players are interested in this extra content, they can pick up the season pass and get access to all the DLC as it releases.
If you somehow don't know about The Surge 2, you're in for quite the treat, especially if you happen to be a fan of action games with lots of story and tough combat. By blending a dystopian setting in Jericho City with a futuristic apocalypse, the story tells of a very rough future for humanity. As machines and technology have overtaken manual labor as augments for humankind, things have gone very wrong indeed. The machines have driven their users insane, leading to the collapse of society. You now have to battle your way through the ruins in a desperate fight for survival. Check it out in the trailer below.
Here is the full list of new weapons The Public Enemy Weapon Pack includes:
The "Codename: Engelhart" Single Rig weapon
The "MG Jackknife" Single Rig weapon
The "Foremen's Divine Hands" Twin Rig weapon
The "Wave of Tomorrow" Spear
The "Codename: Carmina" Spear
The "Severed Rotor Blade" Hammer
The "Codename: Parsifal v2.0" Hammer
The "Portable Omni-Assembler" Heavy Duty weapon
The "Kate 2.0" Staff
The "MG Ignis" Staff
The "Strongarm Twinblade" Sword
The "MG Centurion" Sword
The "Codename: Zarathrustra" Punching Gloves
You can pick up the Public Enemy DLC as part of the Season Pass, and it is available as a separate download for $4.99.
ISKMogul is a growing video game publication that got its start covering EVE Online, and has since expanded to cover a large number of topics and niches within the purview of gaming.