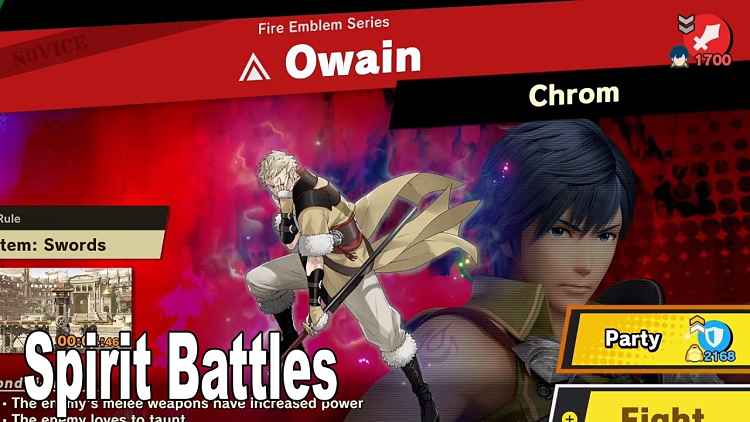 Spirits Mode Revealed for Super Smash Bros. Ultimate
Posted on:
November 1, 2018
/
A new singleplayer mode has been revealed this week during the Smash-focused Nintendo Direct broadcast. Say hello to Spirit Battles in Super Smash Bros. Ultimate.
Spirit Battles mode allows players to take on ultra-powerful versions of CPU opponents. These opponents are augmented in myriad ways with a whole host of "Spirits", each one changing the way they fight with creative mechanics or super-charged combos.
The full roster for this mode includes 74 base fighters from across the gaming scene. The characters available in the mode come from franchises like Metal Gear Solid V, and run the gamut to Paper Mario The Thousand Year Door. 
Once you pick a fighter and an opponent, you can them apply various buffs or gameplay changes to the fighters using Spirits. There are multiple types of spirits with various levels or ranks. There are both main and support Spirits as well, each category offering different types and levels of changes. This means that the number of effects, which range from cloned enemies and huge damage buffs, to stage changing abilities, makes for literally hundreds of possible combinations.
Check out the relevant section of the video package down below to see Spirit Battles in action.
ISKMogul is a growing video game publication that got its start covering EVE Online, and has since expanded to cover a large number of topics and niches within the purview of gaming.