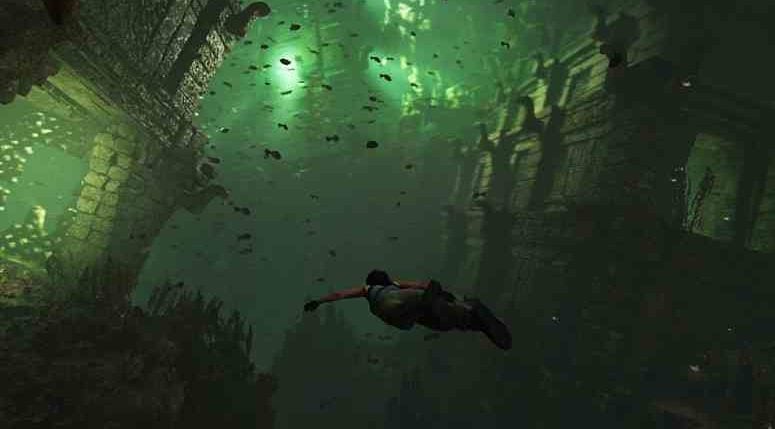 Shadow of the Tomb Raider teases underwater gameplay
Posted on:
August 9, 2018
/
This week has seen a ton of new promotional content, like showing more in-game combat, for Shadow of the Tomb Raider. And now, Eidos Montreal has another short teaser for gamers to obsess over.
Upon release next month, players will take Lara on increasingly dangerous missions in exotic locales, all while contending with environmental hazards and threatening goons.
In this latest teaser, we get a short peek at what Lara is capable of when she's not leaping across ruined facades or scaling massive mountains. It turns out that Lara Croft is basically a walking shark in Shadow of the Tomb Raider. Because when combined with the silent-but-deadly approach to combat, and set in an underwater environment, Lara is just as lethal as on land.
The video itself looks incredible, and really shows off the graphical muscle that this new game is touting. And as Lara swims her way past puzzles, fights underwater threats, and uses the watery depths to stealthily take out enemies, the game looks amazing.
If you need more Shadow of the Tomb Raider news to tide you over until release check out the other gameplay trailers about the game hub, exploration, and the in-game soundtrack. Shadow of the Tomb Raider is headed to release for PC, PS4, and Xbox One on September 14.  If you're interested, you could also check out the game's Collector's Editions.
ISKMogul is a growing video game publication that got its start covering EVE Online, and has since expanded to cover a large number of topics and niches within the purview of gaming.