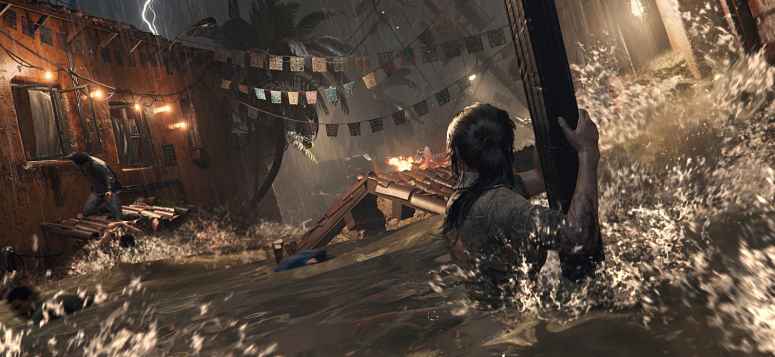 Shadow of the Tomb Raider showcases Paititi, the in-game hub
Posted on:
July 23, 2018
/
Publisher Square Enix and developer Crystal Dynamics have released a new preview video for Shadow of the Tomb Raider.
This latest trailer focuses on the hub world for the game where Lara can undertake quests and buy upgrades and new items from the various merchants in the area. The devs gave us a walkthrough of the overall hub area in the new video, with a lot of little tidbits thrown in that tease gameplay features. It's the largest hub area ever constructed in a Tomb Raider game, so let's take a look.
Lara can also investigate nooks and crannies to find hidden secrets and challenge tombs along the way. Exploring these side areas and challenge tombs is vital to fully completing the game as Lara will gain new information and abilities by completing these side missions.
Shadow of the Tomb Raider launches for Xbox One, PS4 and PC on September 14, 2018. Check out the newest preview trailer for the game down below. If you want to learn more, check out the details for the Collector's Editions. Or maybe you want to learn about how the soundtrack for the game was made.
ISKMogul is a growing video game publication that got its start covering EVE Online, and has since expanded to cover a large number of topics and niches within the purview of gaming.