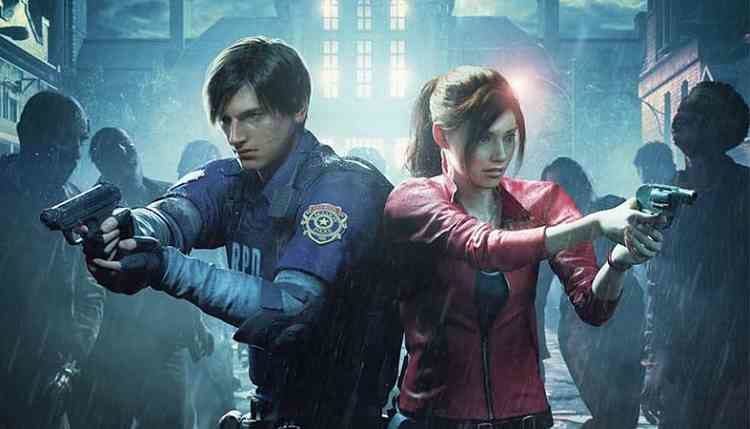 Resident Evil 2 Remake outsells original game, pushes 5 million units
Posted on:
December 11, 2019
/
With the recently revealed Resident Evil 3 Remake, Capcom fans are back in hype mode all over again. And Capcom has just announced a pretty surprising bit of news. The company announced in a press release today that Resident Evil 2 Remake  sold over five million copies worldwide since its release.  This beats out the original RE3, which sold around 3.5 million copies since its debut on the PS1 back in 1999. It's even higher than the original Resident Evil 2 at 4.96 million sales across all platforms. Granted Resident Evil 2 Remake rode a huge wave of hype as it's the favorite RE game for many franchise fans, but I would definitely not count the Resident Evil 3 Remake out yet in terms of competing.
The new Remakes are incredibly good games, even when not considering the pedigree they tapped into. The new RE Engine games perfectly distilled tense survival horror, beautiful visuals, and refined gameplay, all into a very easy to digest package. Borrowing on success and lessons learned from Resident Evil 7, Capcom really hit Resident Evil 2 Remake out of the park. The releases scored a 93 percent rating on Metacritic for Xbox One; and a 91 percent rating for Playstation 4. And with the newly announced RE3 redo, the developer is setting up to do it all over again.
The Resident Evil 3 Remake will follow much the same template as its predecessor, pulling needed bits from the original game and reworking them for a modern audience. We will see revamped levels, massively improved visuals and a bunch of other positive changes. And I really hope good old Nemesis gets some attention too. The RE3 remake also gets a Collector's Edition, just like the RE2 remake did with its Collector's Edition.
Resident Evil 2 is available now for Xbox One, PlayStation 4, and PC. The Resident Evil 3 Remake is coming April 3, 2020 to Xbox One, PlayStation 4 and PC. And it's going to include several bonuses, most notably it will include Project Resistance, that co-op asymmetrical multiplayer video game Capcom announced a while back.
ISKMogul is a growing video game publication that got its start covering EVE Online, and has since expanded to cover a large number of topics and niches within the purview of gaming.