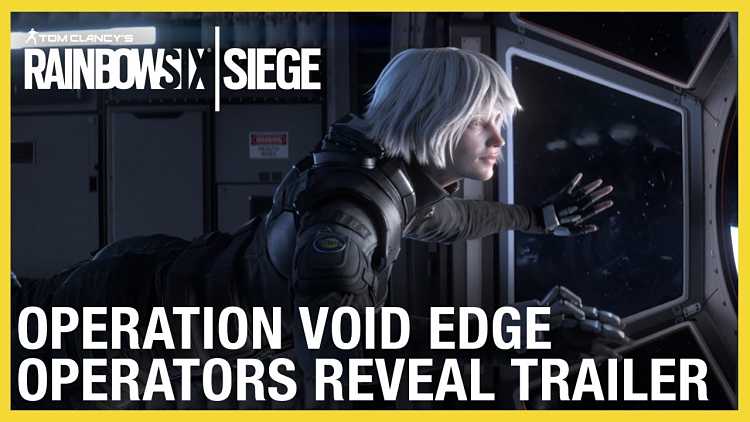 Rainbow Six Siege Void Edge coming to PTR today
Posted on:
February 17, 2020
/
Ubisoft has announced the full details of the new update to Rainbow Six Siege, titled Void Edge. Rainbow Six Siege Void Edge is bringing a new set of Operators, as well as some map tweaks. We're deep in year 5 at this point with Siege, and players are getting the best of the best in terms of new content. The update is exclusive to the PC PTR, for now, allowing a handful of players to test the content before it goes live to the rest of the player base. That way Ubisoft can fix any bugs or other problems that are found.
Check out the teaser trailer for the new Rainbow Six Siege Void Edge patch down below. If you want to take a deep dive of the patch, check out all of the details on the game's official website. The patch is set to release today on PC, with the game also being available for Xbox One and PlayStation 4.
With that out of the way, let's run through some of the new content coming in Rainbow Six Siege Void Edge today.
Void Edge New Operators
There are two new operators heading to the FPS in this update.
Iana, a new Attacker is first out of the gate, with some interesting new abilities. With some rather spooky tech, Iana can clone her visage and project a simple copy of herself running across the level. This can be used for misdirection or in combination with traps to drive enemies into a problem they can't get away from.
The second of the two new Operators is Oryx, a Jordanian operator who is all about smashing through obstacles. This new tank is great for rushing as he can power through soft barriers with his breaching hammer. And by combining his dash ability, Oryx has a lot of speed too, making him harder to pin down for enemy teams.
Prices for some Operators already in the game are getting tweaked as well. Mira and Jackal will be moved to 10,000 Renown or 240 R6 Credits, Lion and Finka are now in the 15,000 Renown or 350 R6 Credits bracket, and Mozzie and Gridlock will be 20,000 Renown or 48- R6 Credits.
Map Tweaks and Other Gameplay Changes
The Map getting the most attention in Rainbow Six Siege Void Edge is Oregon. The map layout is changing to accommodate a new corridor going from  Big Tower to Kitchen, this gives a new path around the first floor of the level. There is a new area in the Basement called Freezer, which has stairs leading up to that reworked first floor. Pathways will be much more chaotic now.
In terms of targeted gameplay changes, there's some meta-shaking stuff here. Attackers' Drone Spawns will now be much more predictable. It will now always spawn on the same side of the building as you chose your operator to spawn on. Also, barrier debris is much more consistent between players now, making the problems with debris blocking the view of line-of-sight inconsistently much less of an issue in future games.
ISKMogul is a growing video game publication that got its start covering EVE Online, and has since expanded to cover a large number of topics and niches within the purview of gaming.