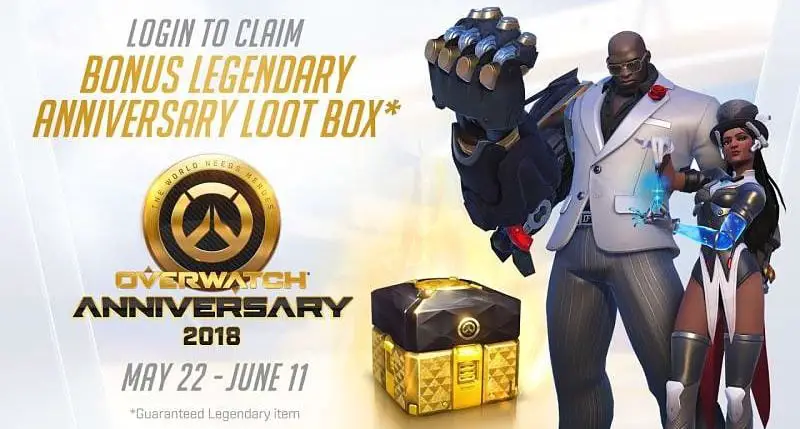 Overwatch Anniversary 2018 Gets New Trailer Ahead of Event Launch
Posted on:
May 23, 2018
/
Overwatch Anniversary 2018 is underway, and there's a lot of content to run through. Players can access the event and associated content until June 11 when the event ends. There's a veritable treasure trove of 190 new items themed around the anniversary, 60 of which are new this year. These range from eight original legendary skins, new dance emotes and more. This means that this year is a great time to pickup some of the previous event skins if you missed them the first time around.
The new event also includes the debut of new game modes and a new map. Petra, a free-for-all Deathmatch map that comes to Overwatch as part of the event is available to all players right now.
Check out the anniversary trailer below. Said trailer includes a variety of the new skins and emotes on display, so check it out if you want a preview of some of the loot you can score.
Overwatch was released back in 2016 and is available on PlayStation 4, Xbox One, and Windows PC. If you want to pick up the game via Amazon, you can do so by clicking here.
---
This post contains an affiliate link, we get a small commission for any purchases made through this link. If you want to help support ISKMogul by buying great games, we really appreciate it.

ISKMogul is a growing video game publication that got its start covering EVE Online, and has since expanded to cover a large number of topics and niches within the purview of gaming.