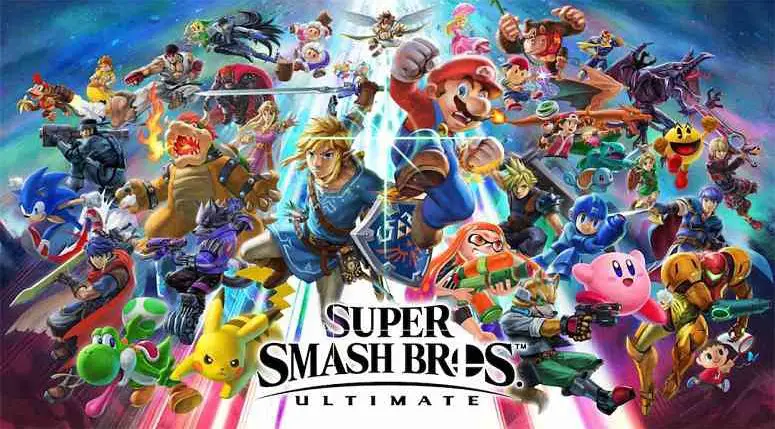 Incineroar is in Super Smash Bros. Ultimate
Posted on:
November 1, 2018
/
The Nintendo Direct this week had tons of news that had fans super excited. A lot of it was centered around Super Smash Bros. Ultimate, which has fighting game fans incredibly hyped up.
In terms of new content for the fighting game, director Masahiro Sakurai was on hand to tell gamers about some new characters coming to the game's already extremely huge roster.
The newest addition to the roster of Super Smash Bros. Ultimate is Incineroar, the Dark/Fire-type Pokemon.
His moveset in Smash is very similar to his move choices in the Pokemon games, themed largely around martial arts. His Darkest Lariat is a physical attack that hits like a hurricane, and is his base special attack. Cross Chop is his vertical special, that throws the opponent to the edge of the stage. Then there's Revenge, the down special that is essentially a strong counter. Max Malicious Moonsault, Incineroar's Z-Move, is the over-the-top Final Smash move.
Super Smash Bros. Ultimate launches for the Switch on December 7. Check out some cool gameplay footage
The Heel #Pokemon Incineroar slams the competition in Super #SmashBrosUltimate! Using an array of powerful wrestling moves like Darkest Lariat and Max Malicious Moonsault, its flaming championship belt isn't just for looks! pic.twitter.com/ShmA77MQFd

— Nintendo Versus (@NintendoVS) November 1, 2018
ISKMogul is a growing video game publication that got its start covering EVE Online, and has since expanded to cover a large number of topics and niches within the purview of gaming.