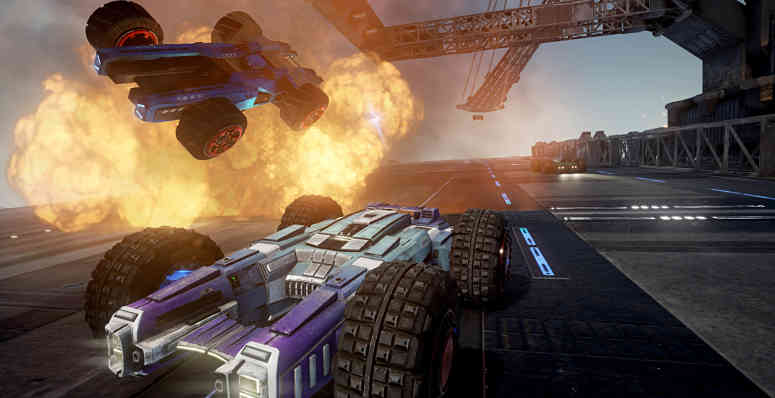 GRIP: Combat Racing has a release date from new trailer
Posted on:
August 3, 2018
/
The fast-paced and high-octane action is all about blowing up your friends in this new racing title from Wired Productions and Caged Element. The devs has crafted a fitting homage to the Rollcage series that inspired it, with 15 armored vehicles fit for merciless combat across 22 super fast tracks. Players must be ruthless with the various items and weapons if they want to survive even a single race long enough to cross the checkered flag. One interesting twist on the combat racing genre is that these weapons will allow players to not only target other cars, but also the destructible environments surrounding them. This ain't Mario Kart, for sure.
Sound like fun? It does to me, and that's all before I even mention that 10-player online matches that will be pure and unadulterated chaos and fun. Yup, you can take the chaos across the globe and blast people from Chicago to Timbuktu out of their seats.
Check out the trailer for the extremely chaotic GRIP: Combat Racing down below. GRIP: Combat Racing will be available for PlayStation 4, Xbox One, Nintendo Switch, and PC on November 22.
ISKMogul is a growing video game publication that got its start covering EVE Online, and has since expanded to cover a large number of topics and niches within the purview of gaming.