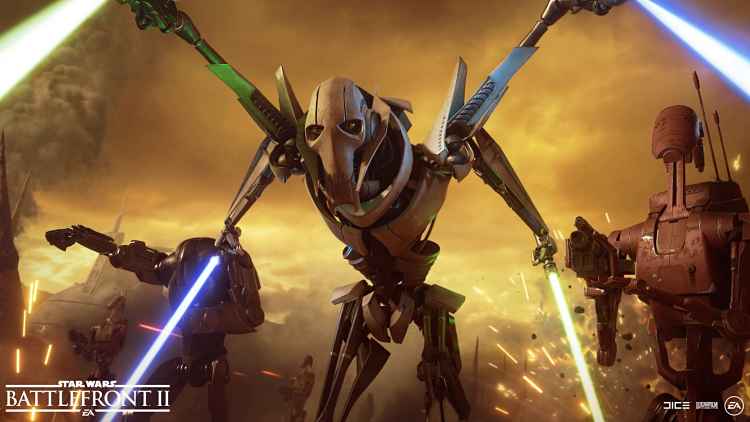 DICE teases Battlefront II fans with Obi-Wan Kenobi video
Posted on:
November 6, 2018
/
Since the announcement of the Battle for Geonosis update to Star Wars Battlefront II, fans have eagerly awaited the chance to get their hands on the iconic Jedi Master, Obi-Wan Kenobi. We already saw plenty of Sith monstrosity General Grievous as he ripped foes to pieces, now we get a tease from DICE about how the launch of one of most beloved characters in the franchise stacks up.
DICE released an early animation test showcasing Kenobi in a white box level. We get to see some of his early work-in-progress abilities and movement animations.
It will be great to see how these new characters pan out when the Geonosis update finally lands on November 28. Ewan Mcgregor's Obi-Wan will be fighting for the heroes, while General Grievous will be leading the villains. The update will enable a new map for various game modes, as well as some needed adjustments to abilities and Star Cards. Grievous is already thick in the fighting, so Kenobi better step on it if he wants to take down that monster.
Star Wars Battlefront II is available now on PC, Xbox One, and PS4. Check out the teaser down below.
…and here's a sneak peek at a certain Jedi. Early WIP of an animation test, hence the green lightsaber, it WILL be blue (2/4)https://t.co/2MKzzyYjSP pic.twitter.com/TjzEs6nZ8E

— Ben Walke (@BenWalke) November 6, 2018
ISKMogul is a growing video game publication that got its start covering EVE Online, and has since expanded to cover a large number of topics and niches within the purview of gaming.