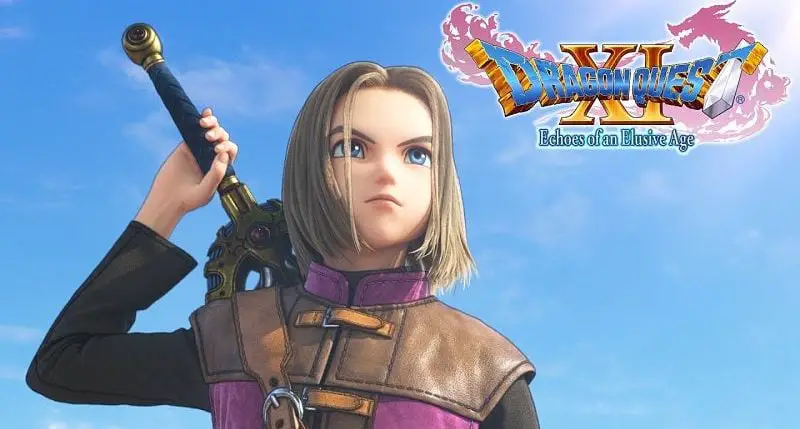 Check out the E3 trailer for Dragon Quest XI
Posted on:
June 22, 2018
/
During E3 2018 this month, Square Enix showcased the continuation of the Dragon Quest franchise in Dragon Quest XI: Echoes of an Elusive Age. This particular trailer highlights the "Legend of the Luminary" and describes the game as such:
While it is the eleventh mainline entry in the critically acclaimed series, DRAGON QUEST XI is a completely standalone experience that features entirely new characters, a beautifully detailed world, finely tuned turn-based combat, and an immersive story that will appeal to long-time fans and franchise newcomers alike.
The trailer is all about the typical prophetic obsession with destiny and an ultimate battle that's a definite JRPG trope. The presentation is pretty slick regardless, and we get some teases of characters, enemies and settings that we'll see in the final game.
And because of course it does, Dragon Quest XI has a collector's edition. Titled the Edition of Lost Time, the premium version contains a steelbook case,  printed map, a full-color art book and copy of the soundtrack. No word on price for that edition though. There's also a digital Edition of Light available for pre-order that includes custom box art and some in-game items as DLC.
If you want to check out the rest of our E3 2018 coverage, we have it here for you. We previously heard about this game in March when it was announced that the game would get a PC release in September.
Dragon Quest XI: Echoes of an Elusive Age is coming to PS4 and Steam on September 4, 2018, in North America and Europe. Preorders are available now via Amazon.
---
This post contains an affiliate link, we get a small commission for any purchases made through this link. If you want to help support ISKMogul by buying great games, we really appreciate it.
ISKMogul is a growing video game publication that got its start covering EVE Online, and has since expanded to cover a large number of topics and niches within the purview of gaming.