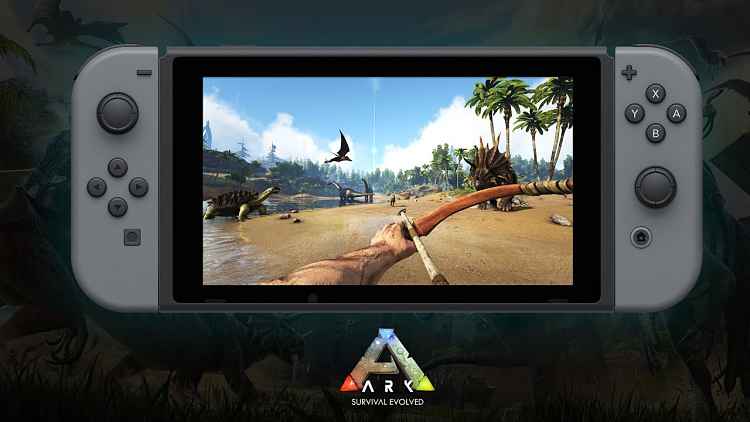 ARK: Survival Evolved Arriving to Nintendo Switch in November
Posted on:
October 27, 2018
/
Nintendo has a ton more games coming to the Switch. We already covered other games like Vampyr coming to the Switch, and there's even multiple Resident Evil games coming to the platform. And now we've got an entry into the expanding game library from Studio Wildcard.
ARK: Survival Evolved is heading to Switch next month, and while it's not clear if all the gameplay systems for crafting, hunting, farming and more will make it into this port, it's still great to see more varied games making it to Nintendo's platform.
ARK: Survival Evolved is a survival game that puts prehistoric beings on a strange island filled with dinosaurs. There's also tons of strange artifacts dotting the landscape for players to find. The goal is simple, survive. You can craft all manner of prehistoric, modern and even fantastical weapons. The game also features incredibly rich base building mechanics that offer a lot of opportunities for customization. If this game didn't sound cool already, you can even tame dinos.
Sounds like a great addition to the Switch library to me. Who wouldn't want to ride dinos and fight with laser guns on the go?
ARK: Survival Evolved is set to arrive on the Nintendo Switch on November 30. Ark: Survival Evolved will cost $49.99 at launch. Check out the announcement trailer for this console port down below.
ISKMogul is a growing video game publication that got its start covering EVE Online, and has since expanded to cover a large number of topics and niches within the purview of gaming.